" As a volunteer for HMI Christian Hockey Camps, I have seen young players have fun, make friends and receive top notch hockey
instruction along with training in Christian living. I encourage players everywhere to sign up."
Jay Beagle - Former NHLer

---

Camps are one week in length and are organized and operated as...
OVERNIGHT CAMPS

DAY CAMPS

COED

BOYS

Ages 9-17 (unless otherwise specified).
International Hockey Training Program
---

Experience Hockey Training Techniques from 7 of the Leading Hockey Countries Around the World.At each camp, campers are introduced to practice drills that are drawn from
Canada

The United States

Sweden

Czech Republic

Slovakia

Russia

Switzerland
Power Skating
Strong skating skills are essential at all levels of hockey. HMI Power skating instructors emphasize stance, agility, speed, strength, and stride at each camp.
Individual Skills
Each player is refreshed on the basics and challenged to implement various practice techniques.
Team Skills
Offensive and defensive positional play is emphasized. Each player is an integral part of a whole team, and is given the opportunity to practice positional play. Our goal is to develop players who will perform well in a team dynamic.
Goaltenders
Each camp has a qualified goaltending instructor. A limited number of goalies ensures specialized training for each net minder. Register early!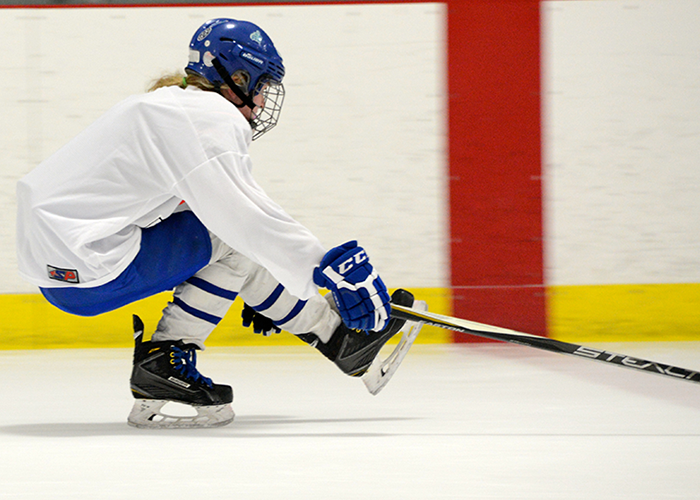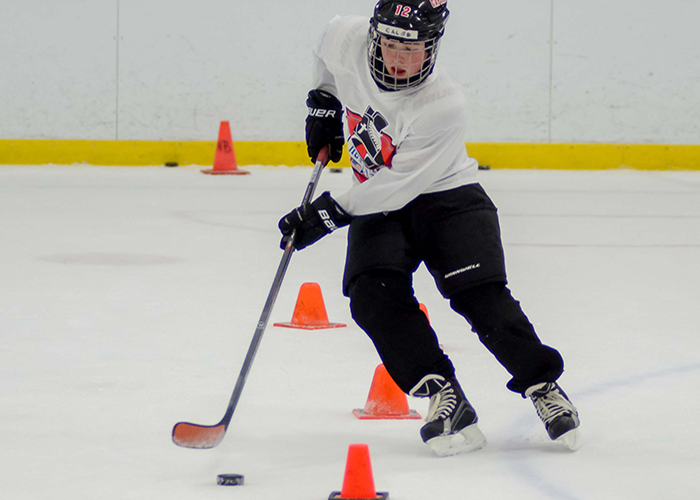 Off Ice Program
---
Dry-land Training
All Campers receive a "Pre-camp conditioning" schedule 4 weeks prior to camp. Developing power, strength, agility and endurance are the highlights of our Dry-land program. Techniques are taught and demonstrated so that they can be applied after Camp. This training helps the players maximize their potential and enables them to be highly effective on the ice.

Sports/Recreation
Cross-training is critical for the refined development of an athlete. Campers will enjoy sports such as swimming, soccer, basketball and floor hockey in a fun and competitive atmosphere.
Interactive Training in Christian Training
Combining high quality hockey instruction and practical training in Christian living has proven to be a winning combination in preparing young athletes for challenges, both on and off the ice. Each day, has a new theme, developed from the Hockey Player's Handbook. Players have an opportunity to learn and interact with their counselors and teammates. The evening chapel features a youth-oriented program of music, skits and inspirational talks by the pros.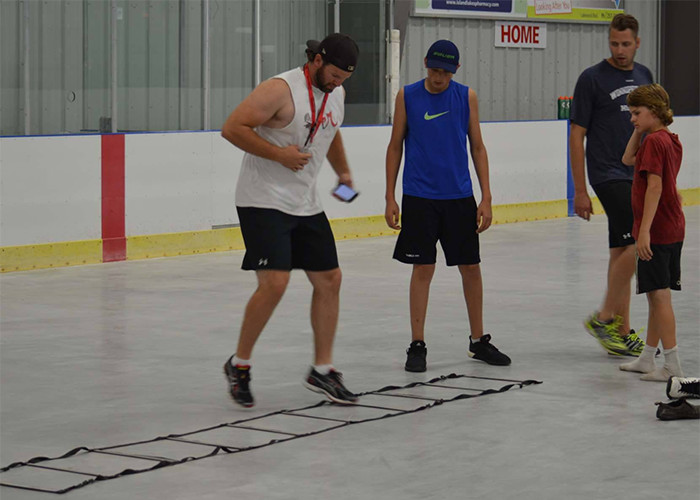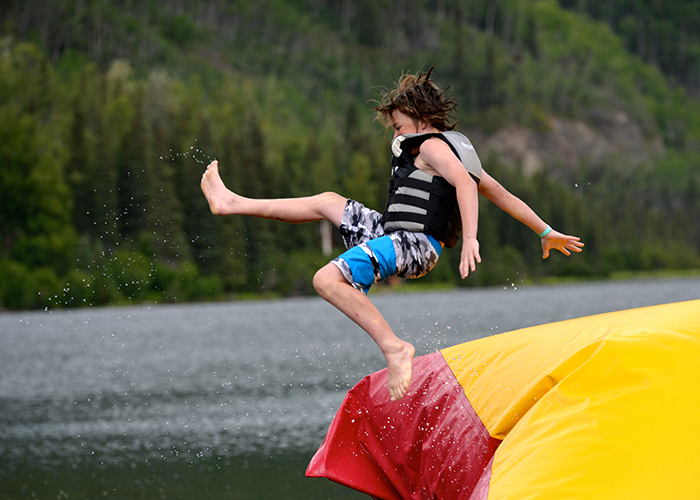 Our volunteer counselors are well equipped and carefully screened, including criminal record checks. HMI Christian Hockey Camps takes the trust of Campers and parents seriously. We want to ensure a positive, rewarding and lasting experience for each participant.

Top Level Players and Coaches Who Believe in the Program
Many gifted instructors volunteer their time because they believe in the program and enjoy working with Campers. They include current and former NHL players, AHL, Minor Pro, European and University - level players and coaches who participate in the midst of their demanding schedules to remain an integral part of the Christian Hockey Camp family year after year.