Humboldt Saskatchewan, Thursday, April 12, 2018
The bus accident at

5:00 p.m.

on April 6th, involving the Humboldt Bronco junior hockey team that took the lives of 16 players, coaches and trainers has forever changed this small Saskatchewan community of 6,000 people. It is beyond comprehension - a whole community in shock and pain. Word spread quickly around the globe and especially shocked the world of hockey.

Hockey Ministries International Saskatchewan chaplains under the direction of John Bechtold came together, each member playing a strategic role. They assisted at the scene of the accident; counselled families who gathered awaiting news at the centre in Nipawin; prayed with families at the hospital in Saskatchewan and tried to comfort families at the morgue and funeral home in Humboldt.

On Sunday night in the Humboldt arena, where just a few nights earlier the fans had cheered their Bronco players, had now come together in shock, pain and disbelief, to support and grieve with the families of their lost heroes. Parents, family members, Bronco alumni players, fans and even Canada's Prime Minister, all joined together in support of one another. People held hands, hugged and cried. A community grieving and the world joining them.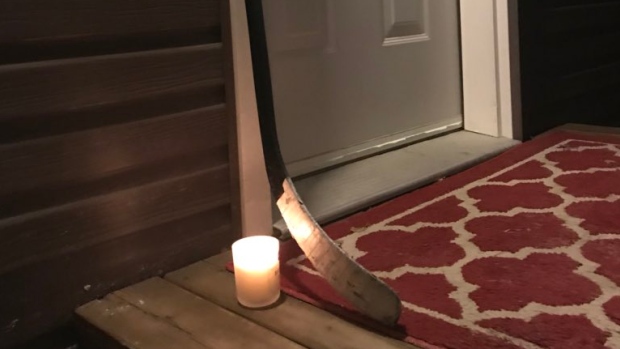 In the darkness of this tragedy, the words of the apostle John came to life; "The light (of Jesus) shines through the darkness and the darkness can never extinguish it." (John 1:5). At the program's conclusion the HMI Bronco's chaplain, Sean Brandow, spoke words of hope and healing to those gathered in Humboldt and watching from the hospital in Saskatoon and a viewing audience of millions across Canada. The world's eyes focused on this small prairie town, NBC, Fox News, CBC, CTV and others carried the story and heard a message from a broken-hearted chaplain who had helped at the scene of the accident, had been supporting grieving parents and was now sharing from his heart and God's word. His words touched the lives of grieving families and the nation.

In the after math, we have met HMI chaplains who are now dealing with their players searching for answers. A junior coach came to us and said, "He now sees the need for a Chapel Program for his team". The president of the Saskatchewan junior hockey league who had called us in to help with the tragedy now says that "He is fully supporting our Chaplain Program going forward".

A number of our chaplains who have served on a part time basis with one team are now needed to work full time for several teams. We need to support them financially.

Hockey Ministries International needs your financial help to fulfill these immediate chaplain requests. We anticipate many more throughout the hockey world as a result of this tragedy.

Gratefully,